Dermal Fillers in Orefield, PA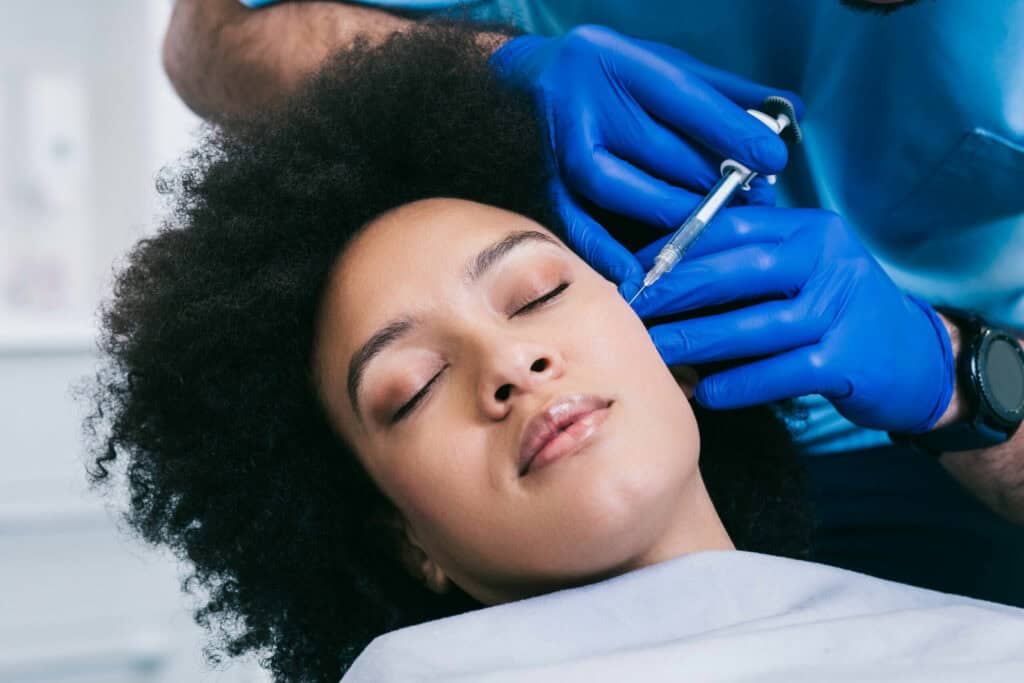 Dermal Fillers in Orefield, PA
Dermal fillers have risen in popularity because of their versatility to achieve multiple outcomes. Our skin loses volume and elasticity over time due to environmental factors, repetitive muscle movement, and the natural effects of aging. At Sorelle Aesthetics, we use dermal fillers to restore and replenish youthful suppleness and enhance facial contours to reach individual aesthetic goals.
Smooth marionette lines, smile lines, and parentheses around the mouth.
Restore lost volume.
Diminish vertical lip lines.
Plump and create symmetry in the lips.
Smooth chin dimples and creases.
Improve balance in facial features.
Raise scar depressions.